January 23rd, 2019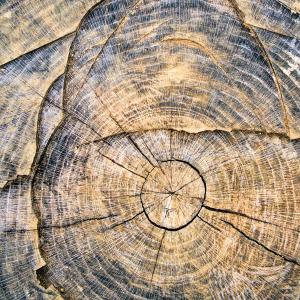 It is usually a sad experience to see the stump of a tree that was removed. The negative impact can be somewhat mitigated by considering that it may have been removed to prevent disease from spreading to other natural growth or to protect people who visit an area from being hurt by a weakened tree that could fall on humans or animals passing by (particularly true in parks). While walking in a local park I have noticed that the surface of remaining tree stumps usually contain some interesting abstract designs. This has encouraged me to photograph some of these designs and add them to my collection of images. As I started to photograph these designs It occurred to me that nature provided a means to leave behind some beauty to compensate for the destruction a tree.
January 26th, 2018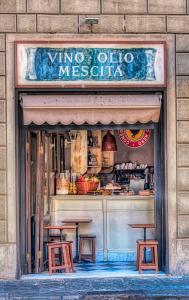 I completed my first trip to Italy (Rome, Florence, Pizza and Venice) about two months ago. What a great opportunity to capture the beauty of this country! My struggle was to integrate my style of moving in close with the many areas that begged for a scenic view. The town that seemed to provide the best opportunity for applying both of these styles was Venice.. I believe this was because the narrow high walled canal segments could be made to look like a closeup-scenic (if there is such a thing) by carefully choosing the right perspective before tripping the shutter. I encourage you to view my Italy images in the Travel Collection of my site on FAA/Pixels for examples of images from this trip.
January 13th, 2018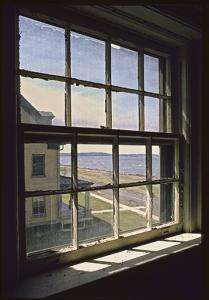 Windows have always fascinated me so it is no surprise that they are one of my most popular subjects (see my Windows and Travel Collections). To me, a window presents the opportunity to view our world in many ways. For Example, a window can distort or reflect the outside environment and it can serve as a filter. As an artist I feel that one of the greatest benefits of a window is to frame the scene in front of us, much as we frame a scene with our camera, so we can better appreciate segments of the view without surrounding distractions.

As an engineer by education I can't ignore the practical side of windows. Most importantly they provide a protected view of the world from any living space. My early appreciation of windows as a photographic subject was when I had an interior office at my place of employment. I placed the image that accompanies this blog (my best seller) on my office wall and experienced the virtual thrill of having a window office. And so began my photographic journey to document the beauty of windows.

I hope this provides some insight into one of my favorite photographic subjects.